If you've been reading my blog for a while you might have noticed I have a weakness for IKEA fabrics. Dresses instead of curtains. Skirts instead of upholstery. That sort of thing.
When faced with this
Instead of thinking cushions like most sensible peolpe do.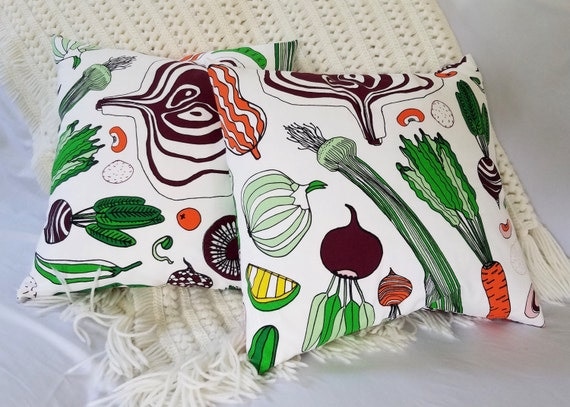 image from Beego Homemade
Felicity and I thought jacket.
And she requested one as a birthday present.
Happy Birthday darling!
This is BurdaStyle 11/2014 #110
I'd made this pattern for myself, so I already have a 42 traced off, with a few tweaks. Felicity tried on my version and I worked out it could sort of fit her with a bit pinched out the back.. And it would cut up the pattern less if I eliminated the waist seams.
You know, this was novelty print. Proper pattern adjustments and seaming were not justified…Slapdash sewist? Guilty as charged.
Not totally slapdash, because I added a lovely aubergine coloured faux suede collar and lined it with lovely soft white fleece.
And I added patch pockets
Although,  I have to wonder what sort of monster have I created. She said 'what sort of pattern placement is this mum?'
Its always good to have lots of leafy greens….
RTW, be very afraid.