Despite the fitting woes with sewing stretch fabrics into garments for me, I've had a success with sewing for Felicity.
This dress is made from a very orange viscose based ponte and BurdaStyle 09/2010 #122: one of Burdas best patterns, IMO.
Look at all those fabulous style lines!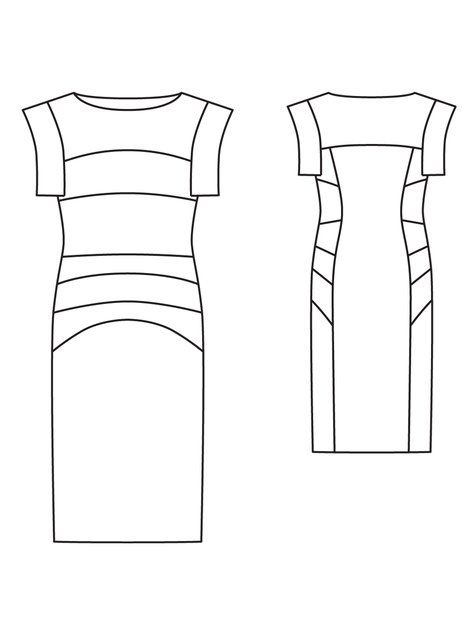 Pretty good IRL too
I made a size 20 with a 2 cm FBA. Not so easy to work out how to do it with this pattern. I winged it by sticking the upper front pieces together, pretending the gap out to the side was a dart, did a regular FBA, then redrafting them again as single pieces. Clear as mud? Mmm, not so much to me either. Wish I'd taken photos. Luckily this was stretch and there was some negative ease, so it all worked out okay
The sleeves have a bit of a Star Trek vibe to them. And they are not sitting as well as they should on the right side. But we love them anyway!
This is a very cute dress. Felicity is wearing it here with a RTW roll neck sweater, tights and ankle boots, but its also good on its own.
In other news, I've had a business trip to Spain. And managed to squeeze in a tiny (tiny =  less than 10 metres worth) of fabric shopping.
This is my haul from Barcelona
Clockwise from left:
An embroidered navy viscose woven
A red polyester jacquard border print
A light grey embroidered prefaded cotton woven
A darker grey woven linen with a coated surface.
Aren't they lovely? They'll likely have to spend some time in the stash until I'm ready to sew for summer again though.
I love souvenir fabrics!