M of Nonsuch and I have just enjoyed a delightful sewing weekend. One of the daughters benefited more than either of us planned.
So. How does that work?
Something to do with everything looks good on her perhaps?
M made Tessuti's Alice top in a delighted watermelon linen from Spotlight. It was remodeled into a cropped top and claimed by her daughter. Read all about it here.
I made BurdaStyle's Cardigan 03/2018 #117 in a smudge-y gray oyster knit from my stash.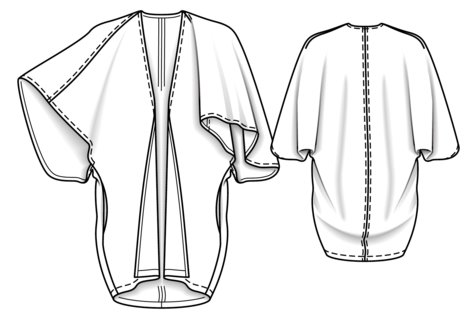 I know. It looks like a shapeless garment. It is. I was seduced by Meg's version and I thought it might work as part of a corporate wardrobe.
Mmm. No.  It is really so much better on S as part of a casual outfit than it is on me as something to wear to work.
And in other news, Smitten Kitchen has the best recipes for delicious cake!
This weekend we enjoyed her Cannoli Cake
.and just in case the link doesn't work, here's the recipe, with the very minor changes made by He who Cooks;
Cannoli Pound Cake
1 cup caster sugar
Finely grated zest from 1 orange
Finely grated zest from 1 lemon
1/2 cup olive oil
250 grams ricotta cheese
2 large eggs
2 teaspoons baking powder
1/4 teaspoon salt
1/2 teaspoon ground cinnamon
2 pinches allspice
1 1/2 cups plain (all-purpose) flour
1 cup mini-chocolate chips
about 1/4 cup walnuts and the same of apricots, chopped small
Heat oven to 175°C. Coat a standard (8 1/2-x-4 1/4″) loaf pan with butter.
Place sugar in a large bowl, and add zest. Whisk in olive oil, ricotta and eggs. Sprinkle baking powder, salt, cinnamon and allspice over wet ingredients, then whisk to combine. Gently stir in flour, then chocolate, nuts and apricots until just combined.
Scrape into prepared loaf. Bake in oven for 55 to 65 minutes, until a skewer inserted into the center of the cake comes out batter free. Let cool on wire rack in pan for 15 minutes, then invert out onto rack to finish cooling. Cake is great the first day, and even more amazingly moist on the second and third. Just ask the craft ladies!
Very yummy.