I've been trying some new silhouettes, styles, techniques and fabrics recently. Not all successfully.
I think this skirt might, just, however, sneak over the line into the success category. Although I am challenged with styling it.
Dowdy with my liberty shirt.
More successful as pseudo evening wear with a velvet top. Think how much better this would look if I'd stopped by the hair and makeup department before photography!
I know. It's hardly revolutionary for a sewist to make a maxi skirt. But that's not the point. It is for me. I haven't made or worn a maxi skirt for years. It's pencil skirts all the time for me.
This non pencil skirt is BurdaStyle 12/2015 #115B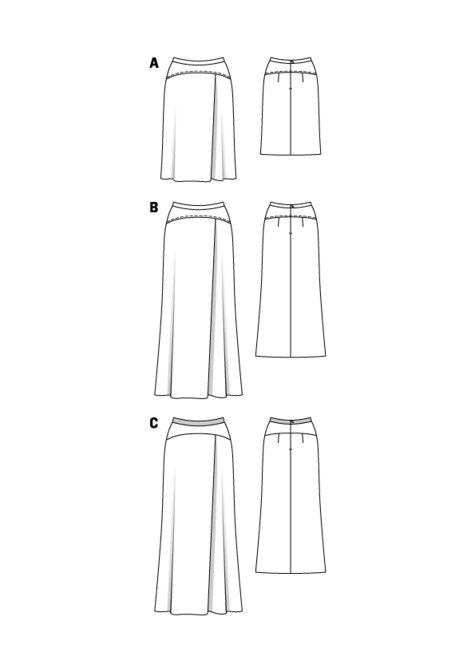 I went a bit off piste and used a double knit, swapped out the normal interfaced waistband for an elastic one and skipped the zip. That turned the skirt into secret pajamas.
The yoke is a nice feature.
I like the lines of the wrap front.
The back hangs nicely too (or would if I properly straightened it)
I also like the freedom of movement this style gives me! And it doesn't seem to come at the expense of wardrobe malfunctions.
You really have to try hard and flip that top wrap layer up to show much leg.
This is a good pattern.
Who knows what will happen next? Perhaps… gasp…an A-line skirt instead of another pencil skirt?!
Or … I'll use a Frixion pen for the first time?
I am so adventurous!