These are Burdastyle 01/2017 #110 in a woven Indian cotton from my local Spotlight fabrics store and made without the hem bands – I just added length to the legs.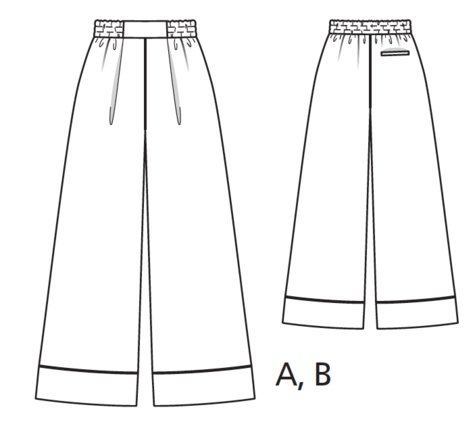 I made these in a size 42 and they are too big for Felicity through the bum and thigh. But. Happy pants. Is fit something that should even be in the same sentence??
To be frank the poor fit does irritate me, but she's happy to wear them so I've decided I'll just do a better job next time and not stress about these ones.
This pattern has a nice design of a flat centred waist insert and then the rest of the waist is elasticised.
I didn't have elastic in the right width so I improvised with two lots of wider elastic rather than three and then stitched through the middle. This gives the appearance of four channels of elastic and prevents rolling (at least it does for the elastic I had in stash. Better elastic to start with might not need this)
Bottom line (see what I did there?!) is that this is a good pattern, the fabric is lovely to wear, and a very cute outfit can be made by putting these trousers with a top Felicity scored from M of Nonsuch sewing.
Happy days!