One of my favourite artists is Gustav Klimt and one of my favourite paintings of his is "The Kiss".
I'm not an orphan in liking this painting, nor of items made from copies of it.
A quick web search revealed an umbrella available from the National Gallery of Art, Washington,
a hoodie from Cacofonia Milano,
a tote bag from Plumeria Museum,
mugs from McIntosh shop,
and, best of all, a tram, launched in Austria on Valentine's Day last year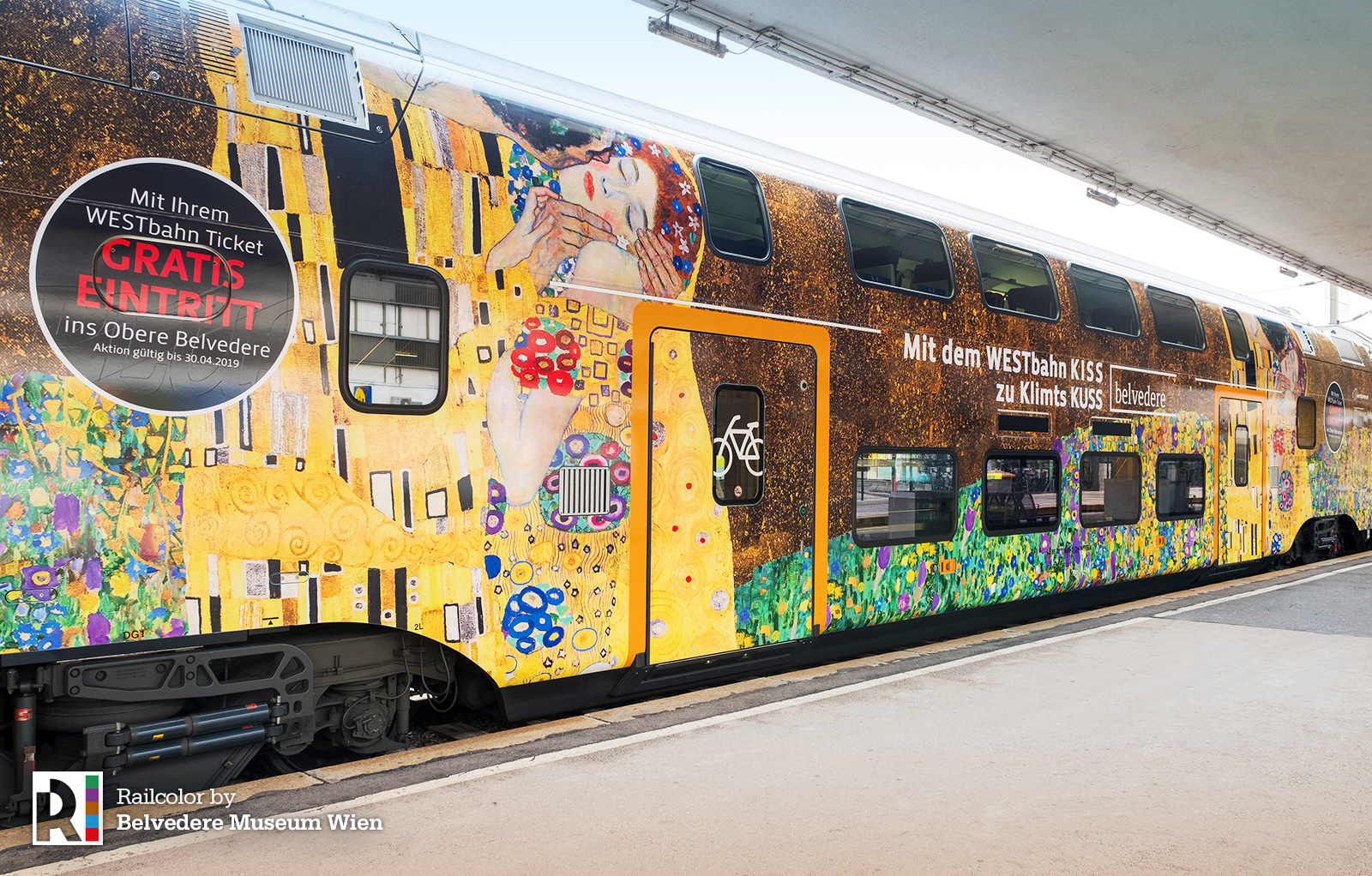 (these are not affiliate links and I cannot vouch for the quality or authenticity of items for sale at these links!)
So you can probably understand that when EmmaOneSock had fabric printed with Klimt the Kiss, there was absolutely no way to resist!
No affiliate links here either 🙂
I can attest to how fabulous this fabric is, though. This cotton lycra knit is an absolute delight to sew and wear.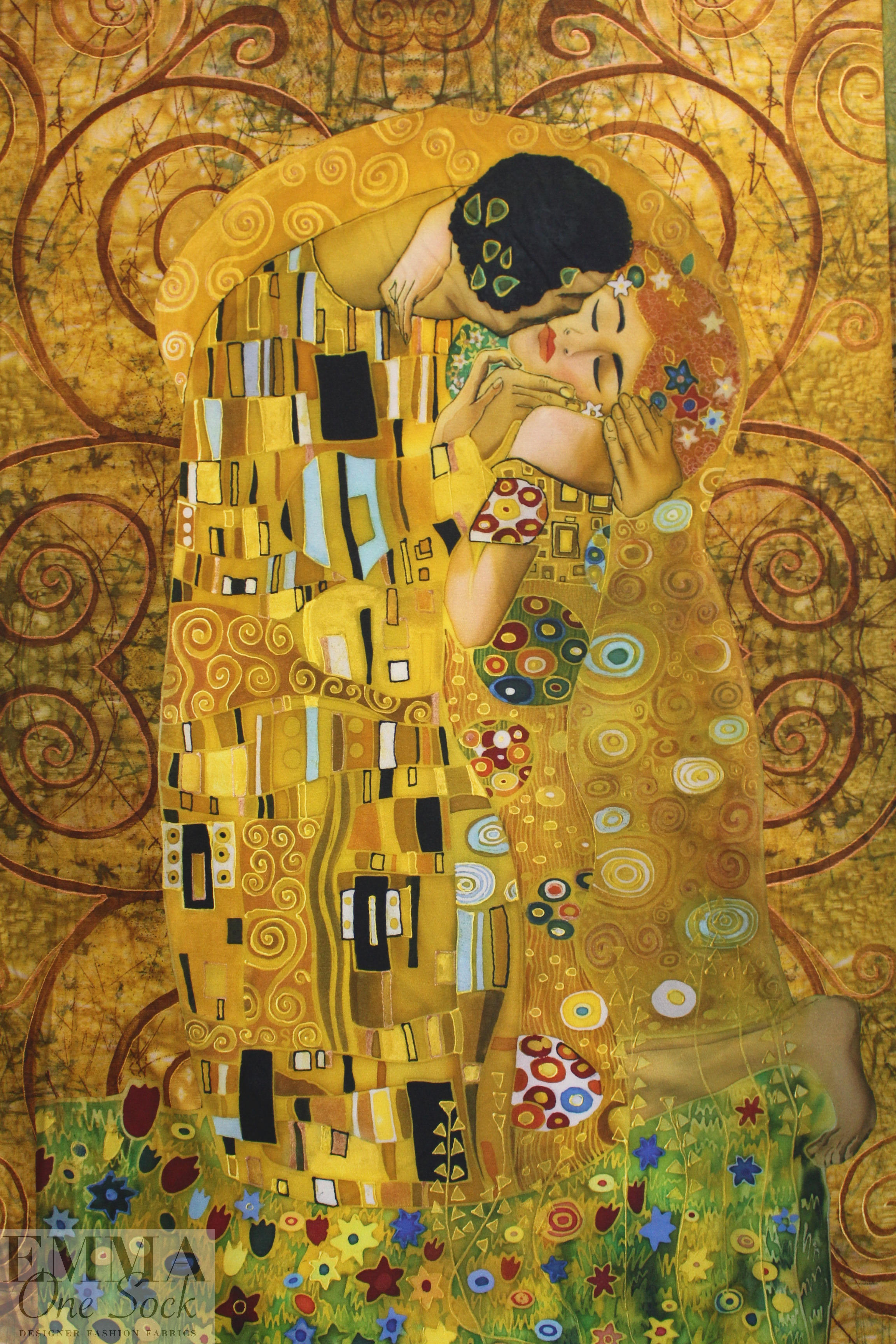 But then I had an agonising decision. What was I going to make from it?
Thank you, Covid-19, for helping me realise that no fabric is too precious.
#sewtheprecious.
And also thank you, Covid-19, for helping me accept that what I've done with this fabric didn't have to be perfect.
This is Tessuti's Bella dress, chosen for its minimal seaming and easy to wear trapeze shape.
That trapeze shape didn't quite fit on the panel. So there's a bit of fabric piecing action on one side seam.
The fabric makes something like this almost invisible.
I eliminated the centre back seam and centred the design of the second panel on the centre back, left to right. Getting the centre of the pattern from top to bottom wasn't an option due to the aforementioned trapeze shape of the pattern piece and fabric restrictions! But, the bonus of this is that I almost have wings.
As much as I love this painting I don't really love the olive background pattern of the fabric nor does this colour love my complexion. So I had the idea to add a neckband in a colour that would build a bridge between the dress and my skin.
I'm not convinced it's a good feature. But I've left it on at this point.
I stabilised the neck edge with a special stabilising fusible bias tape whose name I've forgotten but might be Vilene. I then sewed the neckband on, wrong side to right side. That why there are pins in the image below – the special tape was already fused but the neckband needed to be secured. Once it was on I clipped and edged stitched, flipped to the right side, turned the edges under and top stitched.
#ithaspockets!
I stabilised the pocket openings too, with a woven ribbon. This made the edge very neat and firm.
I used up most of the scraps too but I give major side eye to this pandemic accessory. Despite its well centred pattern.
Flawed execution of this fabulous fabric? Yes.
Do I love it? Yes!!
Have I worn it two days running whilst working from home? Also yes.
With that other pandemic accessory – the headset.
Yes, some of my work videocalls are that exciting!
How I imagine I look most of the time is second left bottom row, but apparently I don't…
Keep safe and sane everyone.