An invite with a request to wear something pink. Some people would add a pink accessory. Not Felicity. She needed a new pink dress.
It was no surprise that there were several pink fabrics in my stash. But, also no surprise, none of them were deemed suitable. Apart from the delightful silk charmeuse with some pink in it that I had earmarked for something else, but lets not dwell on that….
So for attempt #1, a light weight poly cotton gingham from Spotlight was wrestled into McCalls 7922.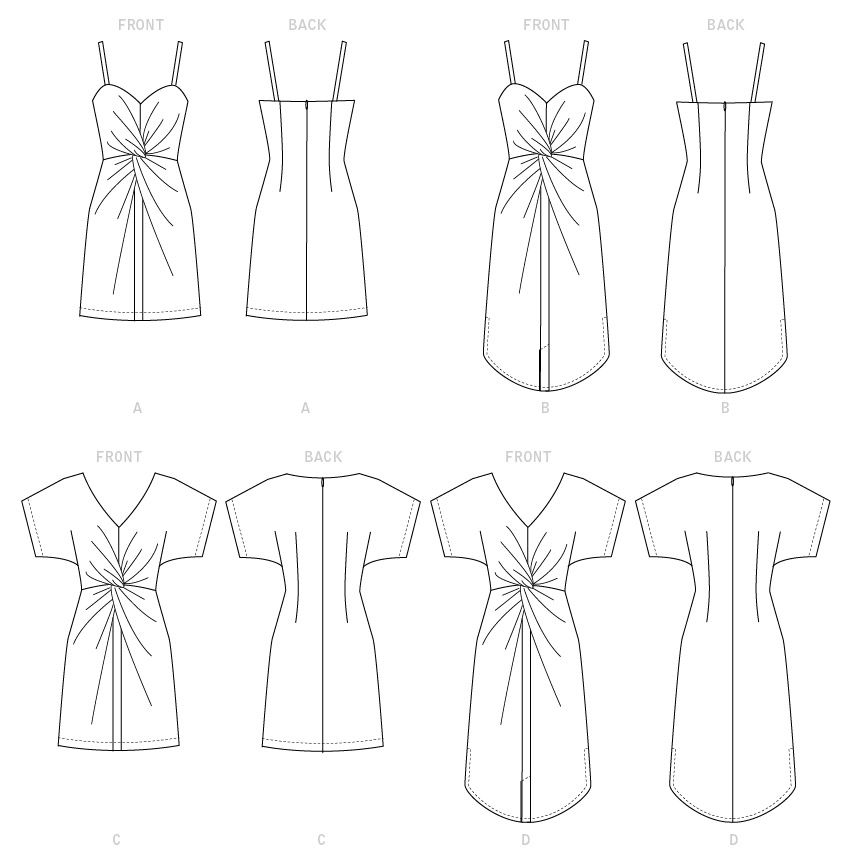 I made View D in a size 14 out to a size 16 for the bust and shoulders with the neckline raised to that of a size 22. Why multi-sized? I wasn't sure how to do an FBA on this style or how to petite the bodice so this was my fix for a fuller bust and a shorter torso.
I say wrestled because I really did not enjoy sewing this fabric. Perhaps it was the fiber composition. The end result was quite cute on but Felicity didn't like how it felt. I'd say that was due to fiber composition, the knot and how that made it feel loose through the waist.
In other words, the dress turned out as the pattern designer intended, but that doesn't mean it was a success! One wear and then donation was its fate.
Attempt #2 turned out so much better.
The fabric was a mid weight cotton woven in a very cute Australiana print (May Gibbs flannel flowers) lined with polka dot cotton voile.
The pattern is Butterick 6677 and was previously used to make one of Felicity's favourite dresses. This time I made View A in a Size 14 with an 2 cm FBA.
I lined the flounces with the same cotton voile I'd used to line the dress rather than hemming them.
Even the pockets got lined with polka dots. Love the way these two fabrics play together!
Attempt #2 went to the pink party.
This one's a winner!