Felicity's love of 70's style continues.  She requested this 'waistcoat bodice dress' for her Mothers' Day outfit*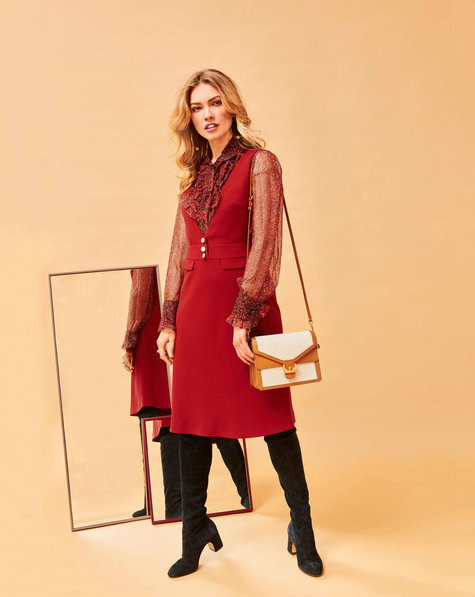 We went fabric shopping at Spotlight. I was uninspired by their offerings for the waistcoat bodice dress but we did come home with a lovely dark floral rayon that was destined to be a tie neck blouse.
And become one using this very appropriately name 'Seventies style blouse' Burdastyle 01/2016 #114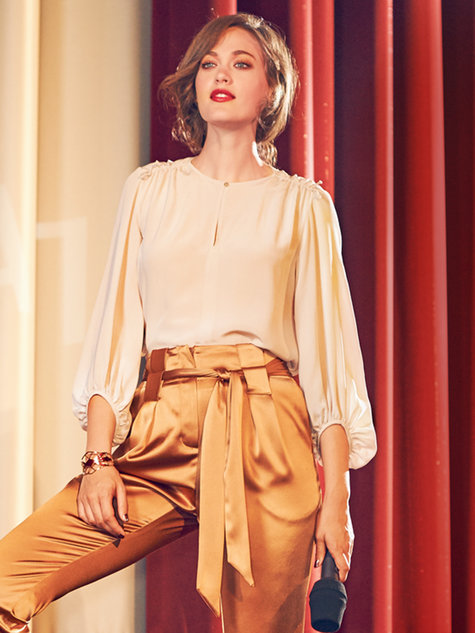 … modified to include the neck tie of the dress version:
I don't yet have a good photo of the blouse because it didn't make the Mothers' Day outfit cut. I'm confident Felicity loves it, though, because it has been worn already several times. Here it is in a poorly lit and blurry photo and with her green velvet 70s coat and cross body bag covering most of it up, but still looking fabulous! Even if I do say so myself.
The next step was to make the pinafore dress. A lovely deep green crepe was ordered from EOS. Deemed unsuitable by Felicity (secretly very happy because now I get to use it for me!).
Plan B. We went to The Fabric Store in search of a suitable fabric. (Yes we now have The Fabric Store in Adelaide. So happy about that!)
And we found a beautiful cotton boucle with sparkle. We are both in love with this fabric.
Lets talk about the waistcoat bodice dress pattern. This is BurdaStyle 08/2018 #109.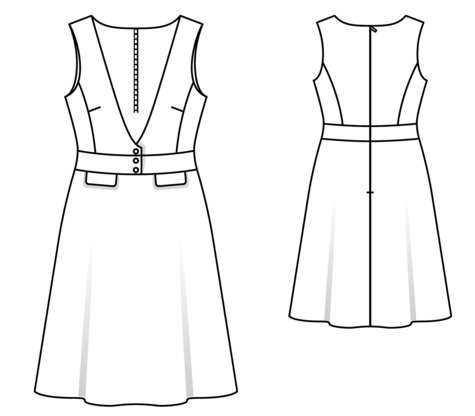 I did a bit of pattern manipulation to a straight sized 40 to make it work for a D Cup, and this added a bit to the depth and alignment of the buttons above the waistband.
It was supposed to have the buttons in a vertical line, but I didn't get the redrafting perfect and bringing the overlap over further gave a better line through the bust, so that's what we went with.
I lined both the bodice and the skirt, and used lining  on the inside of the waistband and under the flaps to reduce bulk.
I was seduced by sparkly silver bias binding I had in my stash and used that for the hem.
I like how it looks, but it is a bit stiff and really not at all in keeping with the style or the fancy fabric. Will I go back and change it? Hmm. So many other more interesting sewing tasks to do…
Dressing like a librarian. She could not resist with a sign like this!
*Our church group schedules an event ("special meetings") on the second Sunday in May every year. Yes that's Mother's Day in Australia. And yes, a new outfit is traditional.
Here's three of them…
My dress is a modified sheath dress from Burda (it's become my TNT) made from a polyester jacquard purchased from The Fabric Store. Our dear friend M of Nonsuch Sewing is in Victory Patterns Hazel made up in a silk twill.
I'll finish up with this delightful photo of my 'adult' children. If you take a zillion photos on your mum's phone you've got to expect at least one of them to turn up on the blog!
Love these crazy kids!